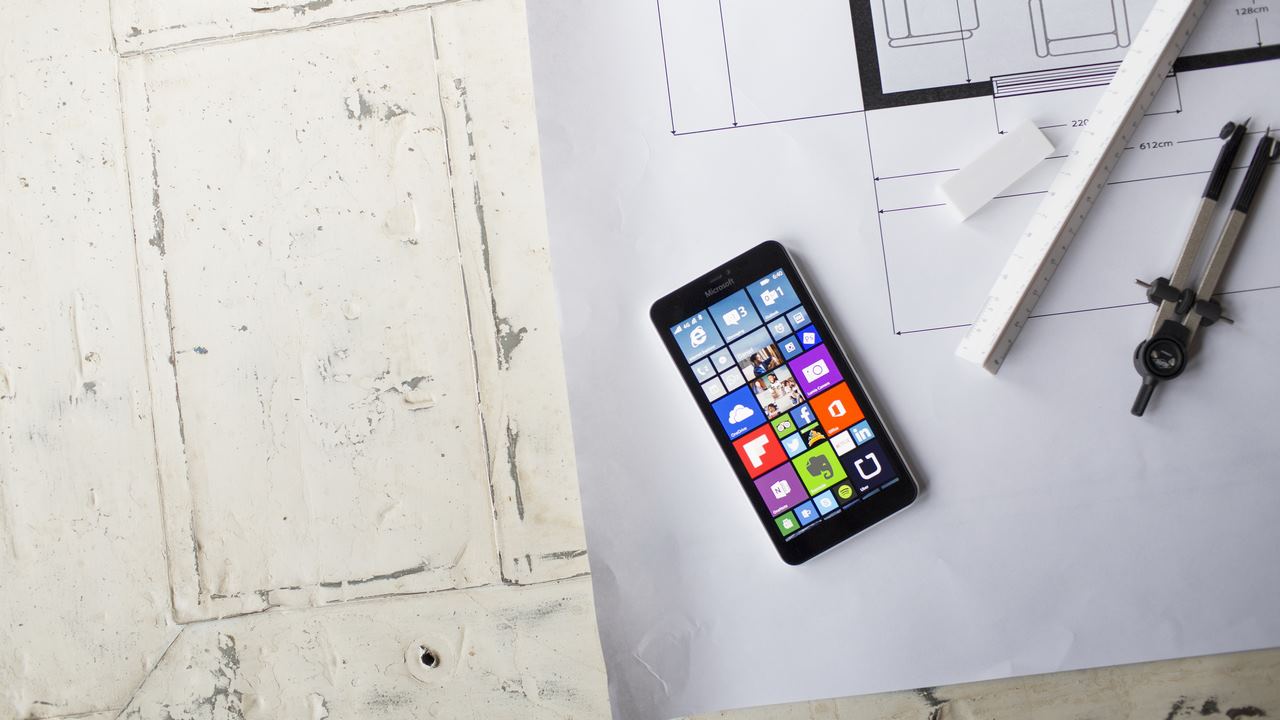 Mobile versions of Windows 10 officially unreleased but most new Build number 10586.11 functioned relatively stable and is built on the Lumia 950, 950 XL. Is that after upgrading to Windows 10 Mobile devices are cheap not operate smoothly?
Equipment testing: Lumia 540
Compare two versions: Windows Phone 8.1 (Lumia Denim, short WP8.1) and Windows 10 Mobile builds 10586.11 (short WP10). See the latest build of Windows 10 Mobile has really stabilized and many source said this was to lead to RTM for hardware manufacturers.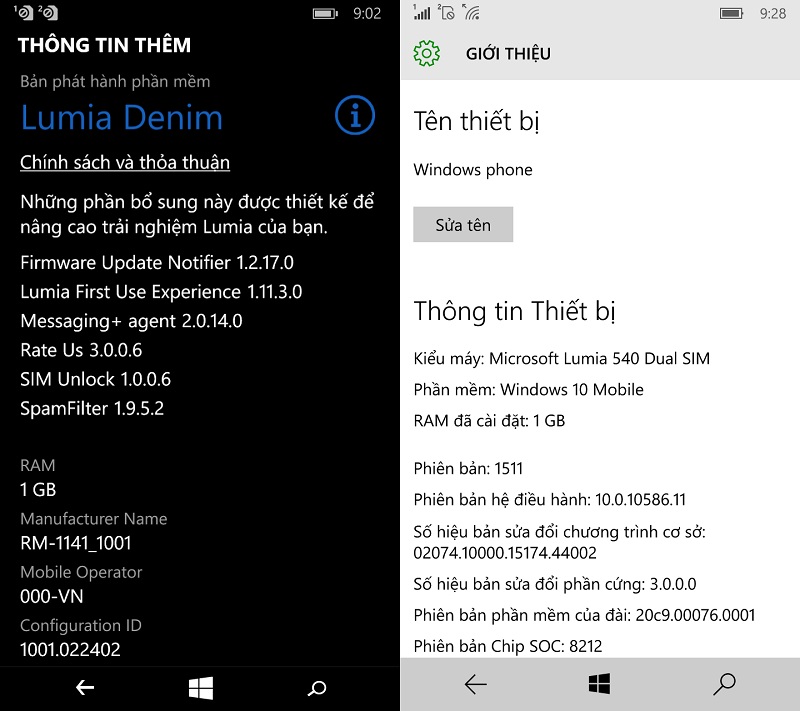 The first is the change in bar settings shortcuts fast. WP8.1 can only select 4 shortcuts to bring out the notification bar on WP10 also have up to 16 choices, which also has a flashlight feature (using flash) that Android and iOS are made from Hot Pot. Features such as enable, disable wifi on on WP10 operation simpler just click on the icon that resembles Android or iOS while the W8.1 to add one more step to the installation. This is a positive improvement on this latest version.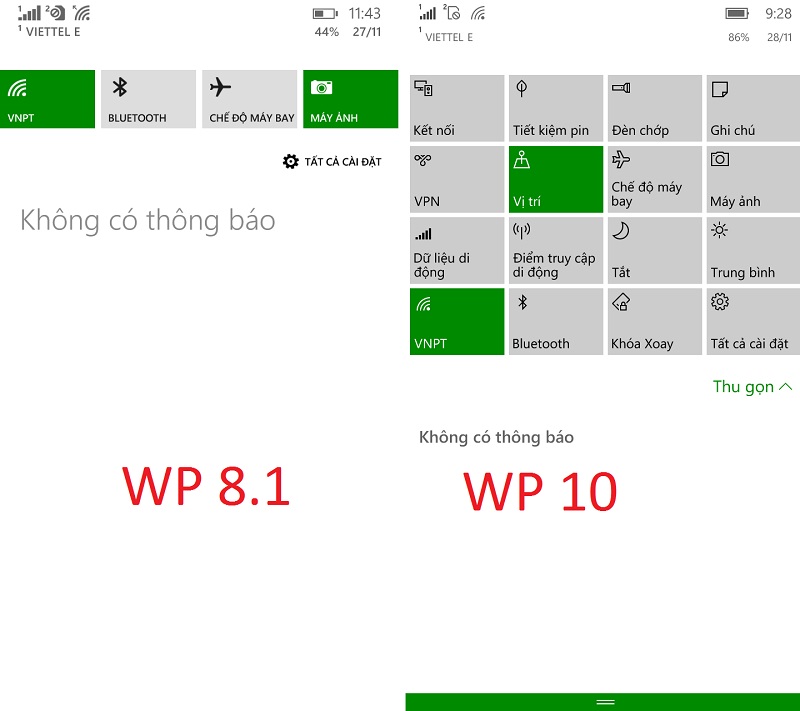 The second point was the arrangement of the installation, on WP8.1 are arranged quite cumbersome, sometimes neglecting the settings where it is very time-consuming search. On WP10 everything sorted science and more easily searched.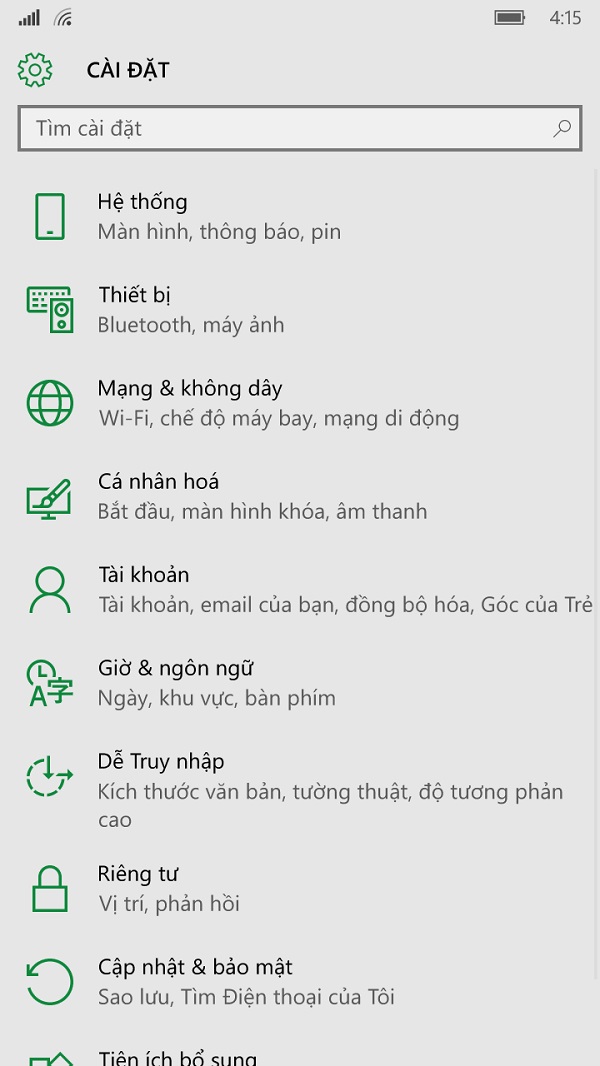 First I will use the evaluation software 3 most popular performance on Windows Phone is AnTuTu Benchmark, Basemark OS II and DX GFXBench Benchmark. Results showed that performance on WP10 point a little lower than WP8.1, is currently testing the new WP10 should maybe not optimum good hardware, so this test is only for reference for you intend to update WP10 trial at the present time.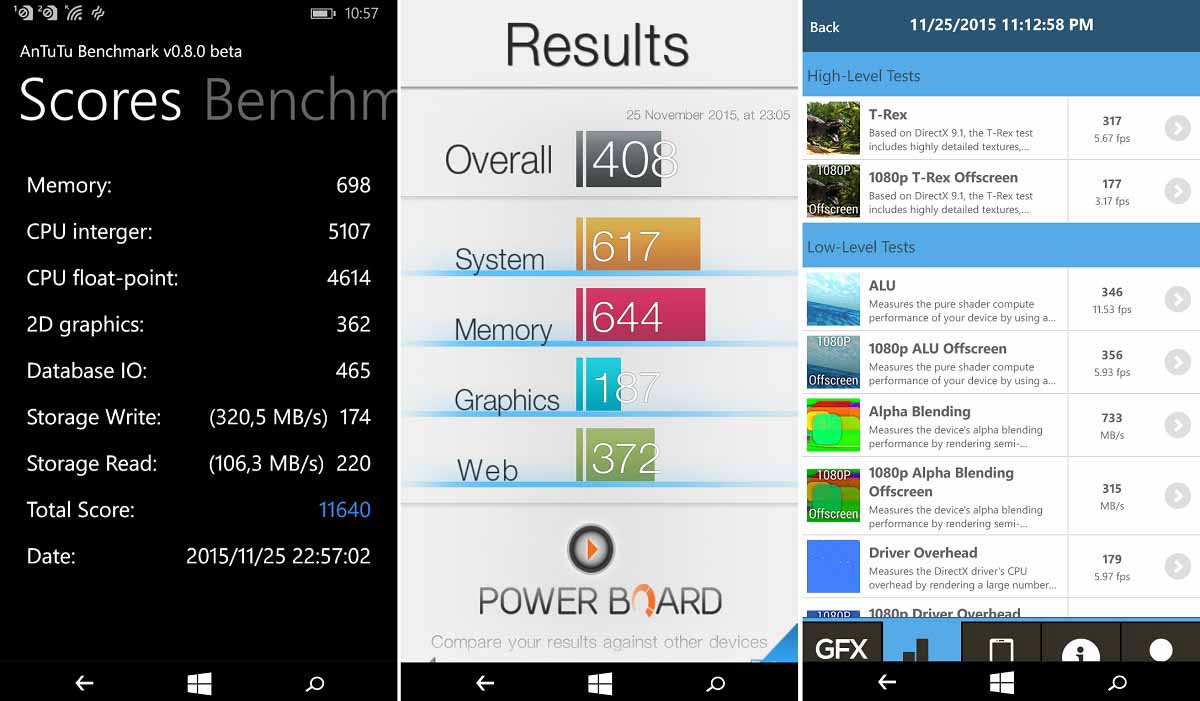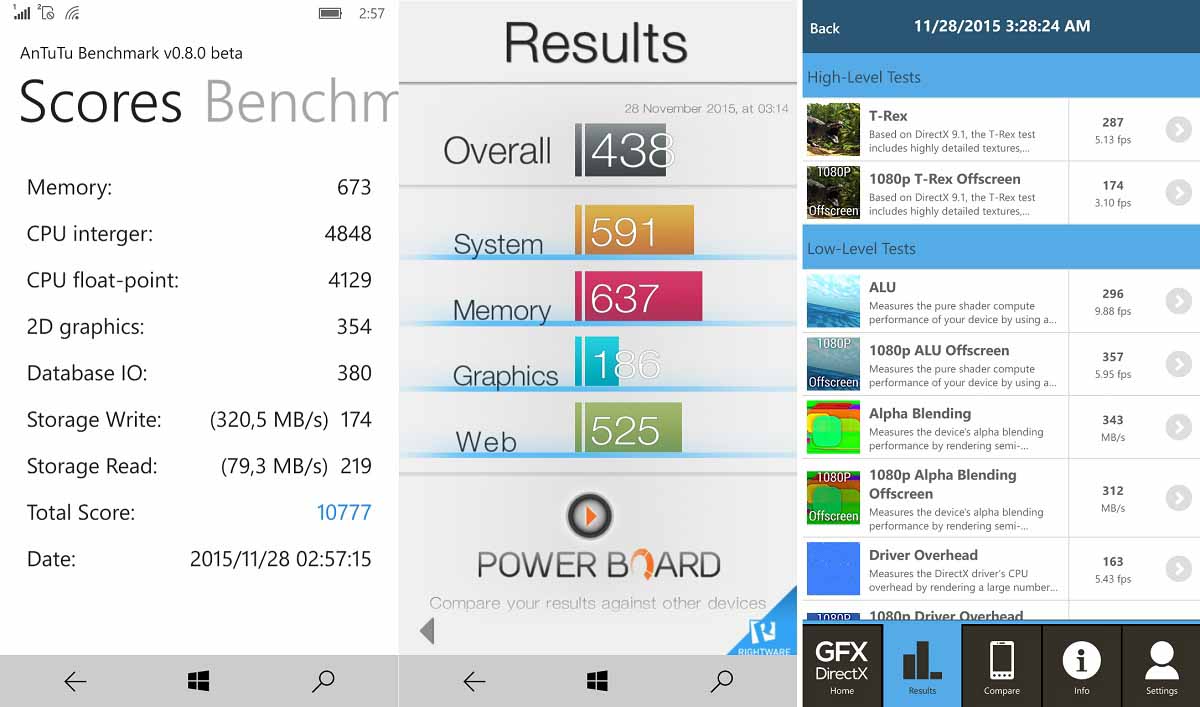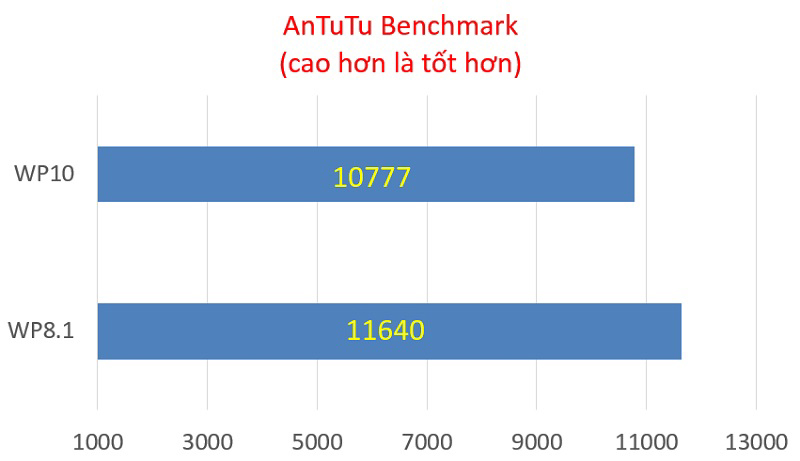 Scores of Web browsing performance significantly higher on WP10 demonstrate the power of Microsoft Edge than Internet Explorer, and the preeminence of Web browsing capabilities helped WP10 for overall winner in all performance metrics by Basemark OS II.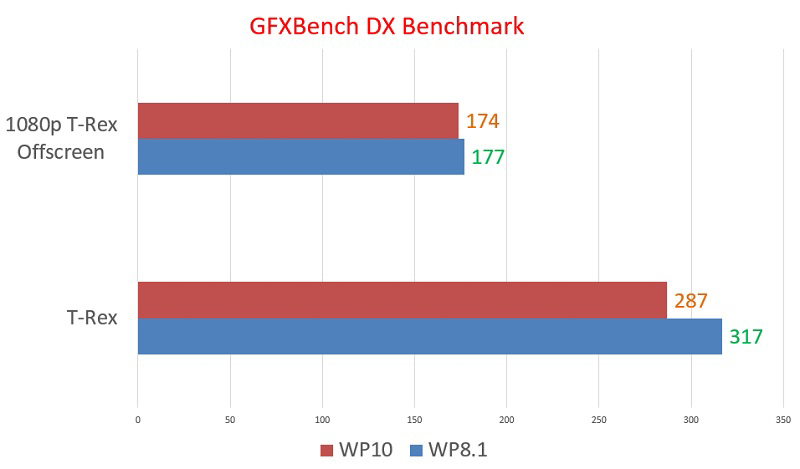 Thus in most performance tests on WP8.1 Number of points won before WP10 convincing, however, as noted above this is just an experiment, hopefully when the official launch performance will be improved.
Here's the video back on WP8.1 played Asphalt 8 and WP10:
According to their perceived differences almost no or if yes then we hardly recognizable, but somehow on their Lumia 540 trials, after updating to WP10 gyroscopes operate incorrectly when playing Asphalt that the phone horizontally to the vehicle to the left while the Lumia 830 you are using is not the same error occurs, and I do not see you complaining about this error, maybe this is just an error incurred on a few devices. Do not know if you still encounter any other error please share with me under the comment section offline!
Battery
After updating to WP10 battery life was improved significantly, below are some tests on WP8.1 and WP10 with wifi connection is always on, each task performed continuously for 1 hour.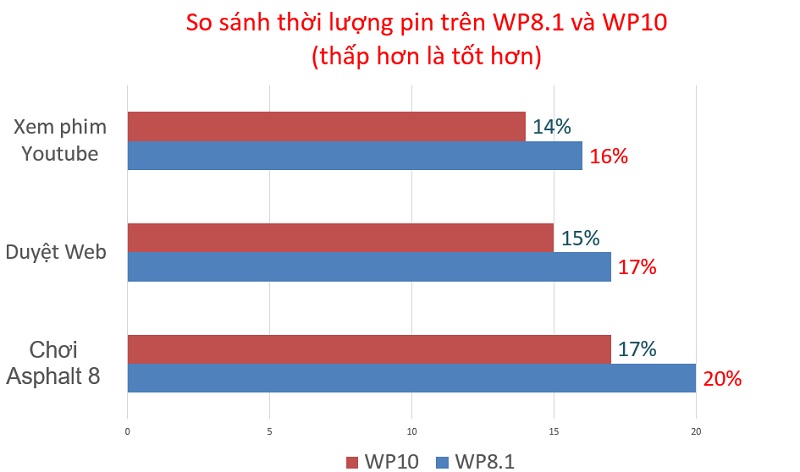 Windows 10 Mobile has brought a breath of fresh air on the Windows Phone devices with new features and great improvements to the interface. First feel when experiencing WP10 is easier to use, more convenient. However, this new test version should therefore not be optimized well performance, hopefully when the official launch will regain WP10 victory over all performance metrics with WP8.1. In return, the battery when updating to WP10 significantly improved - good news for believers because current Windows Phone devices have pretty much battery capacity is only at the time of use 2.200mAh modest . According to me, WP10 at the present time was worth the upgrade for some minor changes in performance is negligible offset utility features and battery life is significantly improved is obvious.